NeoGarden Guide
Intro
Welcome to Meri Acres Farm! Lucy has been kind enough to give you a few plots of her garden. Here you can plant different seeds found throughout Neopia which will grow into different things - including petpets & exclusive items!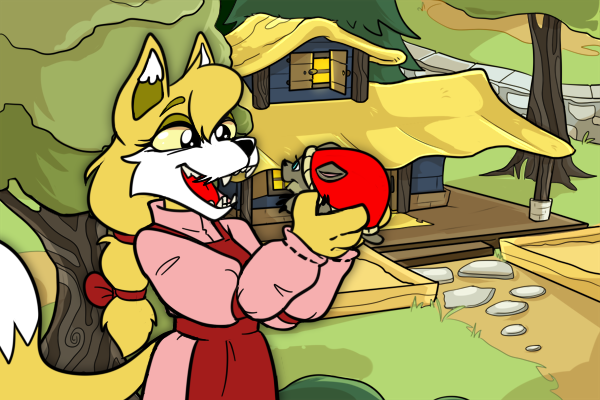 Getting Started
First things first, you'll want to pay a visit Lucy at Meri Acres Farm.

When you arrive, she asks for your help - someone or something has ransacked her garden!

She asks you to take have a look around and see if you can find some clues.

There are six clues to be found in total, and you'll need to click on the relevant areas of the image one by one as you find them.

The clues you're looking for are as follows:



Eaten Berries
Fur Clump
Strange Tracks
Scratch Marks
Eaten Veggies
Underground Burrow
Once you've found all six clues, return to Lucy. She doesn't seem to know what her pest problem might be, so she suggests you visit the neighboring townsfolk to see if they might have any ideas.
Time to pay the
Marrow Farmer
a visit. He'll explain that he's seen the little creatures plaguing Lucy's farm (they're kind of like moles, he says), but he doesnt know much about them. He suggests that you vist Ye Olde Petpets, but not before giving you a Strange Seed one of the little critters dropped.
Something Has Happened!
You've been given a Strange Seed!!!!
Head over to
Ye Olde Petpets
, and explain to the shopkeeper what you've found. At first it seems Lucy has a symol infestation, but the fur doesn't quite match. Turns out you're dealing with Shellow, which are responsible for digging up local gardens - Lucy's included! With all your information, head back to
Lucy
and let her know what you've found.
Lucy is grateful for your help, and has cleaned up the garden in your absence. To repay the favor, Lucy gives you 3 garden plots! You may now plant the Strange Seed the marrow farmer gave you earlier by going
here
with the seed in your inventory.
With your NeoGarden unlocked, you'll be able to return and plant any seeds you find. There are many different types found in many different locations throughout Neopia, a full list of which can be found below. Your plants will need to be watered, and may need to be cured if they fall ill! Growth times vary, but can be reduced (or increased) by interacting with your plants. Once your plant is mature, you can harvest it for a reward - so go on and get gardening!
Seeds
| | |
| --- | --- |
| | Strange Seed - The Strange Seed is the most common gardening seed in all of Neopia. Found via Random Event. |
| | Clover Seed - If you're lucky you can find one of these at the Wheel of Knowledge. |
| | Faerie Seed - The Faerie Seed comes from Faerieland! This seed can grow different faerie themed items. Obtained from TDMBGPOP. |
| | Island Seed - The Island Seed is shrouded in Mystery... what could it grow? Nobody knows, all that's know is that it's quite exotic looking! (And that it comes from Mystery Island!) |
| | Desert Seed - Gross, it's covered in sand! These seeds can be found in the Lost Desert, though how well could they really grow outside of the desert? Obtained from Coltzan. |
| | Maraquan Seed - The Maraquan Seed is found exclusively underwater. While it can grow above water, they take MUCH more water than other seeds to keep alive! Though, apparently, the things it can grow are quite worth the extra effort. You can find this seed when fishing at the Underwater Fishing Cavern. |
| | Meridellian Seed - Hailing from Meridell and Brightvale, the Meridellian Seed can grow quite a desirable array of items! Obtained from Grumpy Old King. |
| | Prehistoric Seed - It's erm, fuzzy? This seed can only be found in Tyrannia! You might be rewarded with one of these seeds after completing a Time Machine Quest. |
| | Frozen Seed - Brrr! You best have mittens on when handling this icy little seed. They come from Terror Mountain and since they've got water, well, all around them they don't use too much while growing! They will take extra time to grow though, since they're frozen solid! Obtained from The Snowager. |
| | Space Seed - One can only assume that strange things are happening up on Kreludor, as debris is falling down onto Neopia in the form of these rare seeds! Space seeds can be found through random events. |
| | Candy Seed - A new seed has appeared during halloween, how interesting! |
Growing your plant
Plants can take anywhere between 4 and 8 hours to fully grow. Over the course of their growing time they may need to be cured of disease or watered, so be sure to check back frequently!

Curing a diseased plant

Plant cures can be purchased from the Neopian Gardening Centre. Simply purchase a cure and return to your NeoGarden to cure your plant to allow it to continue growing.


Watering your plants

Occasionally your crops will need watering and you will need to obtain one of the following items:






Bottle of Water - Replenishes water by 20.
Two Bottles of Water - Replenishes water by 40.
Vial of Pure Water - Replenishes water by 50.
Water can be purchased from the Neopian Fresh Foods shop. Once obtained, return to your NeoGarden with the water in your inventory to water your plot.


Interacting with your plants

Every 20 to 40 minutes you'll be given the opportunity to interact with your plant by serenading, reading to or dancing around it. It does not matter which option you pick, the result is completely random. Doing this will either increase your plant's hydration, shorten the time until harvest or do nothing at all.
Rewards
Each seed now has its own prize table! A full list of prizes for each seed will be listed here shortly after the NeoGarden relaunch.

Mushi and Shellow can be obtained from any seed type, both also awarding an avatar!
Decoration Buffs
You can find gardening items in the gardening shop, from harvesting your plots or in event prize shops. When you place some of them in your garden, they can even help your plants grow, protect them from disease or increase the chance of finding rare items. You can place up to a maximum of 3 different items into your garden. Expand the table below to see a full list of decorations and their effects!
| | |
| --- | --- |
| | Grundo Statue - This will double the amount of water your plant receives from any action! |
| | Quiggle Statue - This will saturate your plants so their hydration increases by 50% from any action! |
| | Usul Statue - This angelic looking statue will boost your chance of getting a rare item by 7.5%! |
| | Song Flowers - These serenade your plants and reduce their growth time by 12.5%! |
| | Gigantic Bonfire - This will keep ALL bugs away and fully protect against disease but at the cost of your plants requiring more water due to the heat! |
| | Medium Sized Bonfire - This will keep a lot of bugs away and nearly prevent all disease, but your plants will need a little bit more water due to the heat! |
| | Small Bonfire - This will keep some bugs away and prevent some disease. |
| | Gross, a Bad Seed. These help keep bugs away very well and protects your plants from diease 3/4 times. It feeds off of the water from your plants though so they'll require more water. |
| | Wow, Black Roses! These are very rare and boost your odds of harvesting a rare item by 6.5%! |
| | Oh neat, a Tuskaninny Plant! This will keep stern watch of your plots and reduce disease by 50%! |
| | Hey, a Tree Weed! This little bugger will grow in any plot of soil, but sucks up just enough nutrients to prevent many other pests from occupying your garden! It will reduce disease by 30%. |
| | Oh wow, those are Twisting Vines! These will grab any intruders trying to get into your gaden, big or small! But they suck up a LOT of water, so you'll need to keep up on watering your plants!. |
| | Brrr! I can feel the cold from that Mini Mountain from here! It'll boost your chances of getting a rare item from a Frozen Seed by 10%! |
| | Neat, the Stone Anubis! You'd best be careful with that, it's quite old from my understanding! Putting that in your garden will boost the chances of you getting a rare item from a Desert Seed by 10%! |
| | Oh that's a Scarescorchio! They scare away most bugs and critters so it'll reduce the chance of your plants getting diseased by 35%! |
| | Hey a Gurple Bush! These are quite rare but they decrease the time your plants take to grow by 15%! |
| | Wow a Pineapple Plant! This will boost the chances of you getting a rare item from an Island Seed by 3%! |
| | Faerie Bridge - This will boost the chances of you getting a rare item from a Faerie Seed by 10%! |
| | Tyrannian Flag - This will boost the chances of you getting a rare item from a Prehistoric Seed by 5%! |
| | Brightvale Flag - This will boost the chances of you getting a rare item from a Meridellian Seed by 5%! |
| | Maraquan Flag - This will boost the chances of you getting a rare item from a Maraquan Seed by 5%! |
| | Mystery Island Flag - This will boost the chances of you getting a rare item from an Island Seed by 5%! |
| | Oh a Meerca-Shaped Topiary! This will boost the chances of you getting a rare item from a Strange Seed by 7.5%! |
| | Very cool, a Kiko Lake Statue Replica! This will boost the chances of you getting a rare item from a Strange Seed by 4.5%! |
| | White Lulu - Planting these in your garden will reduce your plant's chance for disease by 4.5%! |
| | Yolkalia - Planting these in your garden will increase your chance for a rare item from a Strange Seed by 3%! |
| | Hey an Orb Plant! Planting these in your garden will decrease how much your plant's hydration lowers by 4.5%! |
| | Wow that's a Boadaisy! Planting these in your garden will increase hydration from any action by 5%! |
| | Brrr, an Icy Bridge! This decoration will boost your odds of harvesting a rare item from a Frozen Seed by 7.5%! |
| | Squid Sprinklers - Sure, these will provide all of the water you'll need for your garden! But more water will bring in more pests, increasing the chance for disease by 25%! |
| | Oh the beautiful Rainbow Anthurium! Planting these will reduce the time your plants take to grow by 10%! |
| | Fuzz Collars - Planting these will reduce the time your plants take to grow by 6.5%! |
| | Giant Green Kelp - Planting these will increase the chance of getting a rare item from a Maraquan Seed by 4.5%! It will also boost the hydration your plant receives from any action by 3%. |
| | Giant Red Kelp - Planting these will increase the chance of getting a rare item from a Maraquan Seed by 4.5%! It will also boost the hydration your plant receives from any action by 3%. |
| | Grey Sea Fern - Planting these will increase the chance of getting a rare item from a Maraquan Seed by 4.5%! It will also boost the hydration your plant receives from any action by 3%. |
| | Magic Crystalline Kelp - Planting these will increase the chance of getting a rare item from a Maraquan Seed by 4.5%! It will also boost the hydration your plant receives from any action by 3%. |
| | Prismatic Sea Fern - Planting these will increase the chance of getting a rare item from a Maraquan Seed by 4.5%! It will also boost the hydration your plant receives from any action by 3%. |
| | Shimmery Seagrass - Planting these will increase the chance of getting a rare item from a Maraquan Seed by 4.5%! It will also boost the hydration your plant receives from any action by 3%. |
| | Spongy Algae - Planting these will increase the chance of getting a rare item from a Maraquan Seed by 4.5%! It will also boost the hydration your plant receives from any action by 3%. |
| | Starry Sea Fern - Planting these will increase the chance of getting a rare item from a Maraquan Seed by 4.5%! It will also boost the hydration your plant receives from any action by 3%. |
| | Darigan Seaweed - Planting these will increase the chance of getting a rare item from a Maraquan Seed by 4.5%! It will also boost the hydration your plant receives from any action by 3%. |
| | Giant Brown Kelp - Planting these will increase the chance of getting a rare item from a Maraquan Seed by 4.5%! It will also boost the hydration your plant receives from any action by 3%. |
| | Oh Snake Rose - This plant will keep certain pests out of your garden and reduce the chance for dieases by 4.5%! |
| | Koi Fountain - This will decrease the amount your plant's hydration lowers by 8.5%! |
| | Pastel Perfection Pond - This will decrease the amount your plant's hydration lowers by 8.5%! |
| | Wow, a Light Faerie Fountain - This will decrease the amount your plant's hydration lowers by 9%! |
| | Blue Paradise Pond - This will decrease the amount your plant's hydration lowers by 8.75%! |
| | Red Rock Pond - This will decrease the amount your plant's hydration lowers by 8.75%! |
| | Autumn Pond - This will decrease the amount your plant's hydration lowers by 8.75%! |
| | Wooden Border Pond - This will decrease the amount your plant's hydration lowers by 10%! |
| | Neat, a Chomby Sand Statue! Placing this in your garden will boost your chance of harvesting a rare item from a Desert Seed by 8.5%! |
| | Elephante Sand Statue - Placing this in your garden will boost your chance of harvesting a rare item from a Desert Seed by 8.5%! |
| | Skeith Sand Statue - Placing this in your garden will boost your chance of harvesting a rare item from a Desert Seed by 8.5%! |
| | Oh, a Tonu Sand Statue! Placing this in your garden will boost your chance of harvesting a rare item from a Desert Seed by 8.5%! |
| | Wow, a Sand Mound! Placing this in your garden will boost your chance of harvesting a rare item from a Desert Seed by 8.5%! |
| | Creepy, a Lucky Green Meepit Gnome! This boosts the chance of getting a rare item from a Clover Seed by 5%! |
| | Negg Muncher - This little bugger will eat the pests from your garden and reduce the chance of disease for your plants by 85%! |
| | Neggcellent, a Negg Tree!! This will go wonderfully in any garden and it boosts your chances of getting a rare item from any seed by 8% while also providing enough nutrients to reduce the amount of time it takes your seed to grow by 20%!!! |
| | Spring Beauty - This elegant little flower will provide an extra 10% boost to the hydration your plants receive from any action! |
| | Wow, an entire Carrot Garden! This will distract those who would otherwise munch on your plants and will lower the chance for disease by 95%! |
| | Cheeky Cybunny Gnome - This happy little gnome will help keep pests at bay and reduce the chance for disease by 14%! |
| | Chocolate Bridge - This tasty bridge will help keep your plants satiated by increasing the amount of hydration from any action by 20%! It will however also attract more critters so it'll increase the chance for disease by 7.5%! |
| | Chocolate Bush - This yummy looking bush will attract all sorts of critters- but they'll stay out of your garden! So it'll reduce the chance for disease by 100%. Though it will increase your garden's total water consumption by 10%! |
| | Chocolate Pond - This yummy looking pond will attract all sorts of critters for a tasty treat- but they'll stay out of your garden! So it'll reduce the chance for disease by 90%. |
| | Sunday Bush - This stinky plant will provide a humble 10% boost to the hydration provided from any action! |
| | Chocolate Umbrella - This tasty looking shade of the sun will keep critters away from your garden by reducing the chance for disease by 42%. The special sprinkles on top will also provide a 4.2% chance boost for harvesting a rare item from any seed. Just don't leave it out in the sun too long! |
| | Yellow and Pink Spotted Parasol - This pretty parasol will provide a nice shade from the strong rays of the sun! It will decrease the amount of water your plants require by 12.5%. |
| | Spotted Daffodil - This lovely spotted flower will provide a hearty 5.5% increase in the chance of finding a rare item from any seed! It'll also help by reducing the amount of water your plants require by 25%! |
| | Korbat Flower Gnome - This little korbat gnome will keep a keen eye on your flowers, but it's worth it! Its luck brings a 0.75% raise in your chances of growing a rare item! |
| | Flower Picking Xweetok Gnome - A flower-yielding xweetok is sure to bring your garden some good luck. Its presence will bring a 0.5% increase in your chances of growing a rare item! |
| | Flower Picking Kiko Gnome - This cheerful fellow, with a beard of white and smile of gold, provides a wonderful boost of 4% to your chances of harvesting a rare item while also reducing the chance for disease by 15% by keeping a close watch through his stern squints! |
| | Flower Picking Gelert Gnome - This Gelert is super smart... well, it knows sit & stay. But that's good enough, because its presence increases your chances of growing a rare item by 1%! |
| | Flower Picking Bori Gnome - This Bori will stand tall & proud in your garden. Its confidence increases your chances of growing a rare item by 2%! |
| | Gardening Grundo Gnome - This out-of-this-world mischievous little gnome will provide a small boost of 1% to your chance of harvesting a rare item while also providing a slight 10% hydration boost to your plants! |
| | Gardening Lenny Gnome - This lenny is always hard at work, reducing thirst by 25%. Its dedication increases your chances of growing a rare item by 3%! |
| | Faeriewing Plant - This plant will attract Fyora's Blessing giving you a 12% increase in the chance of getting a rare item from a Faerie Seed! |
| | Lost Desert Palm Tree - It's already making me sweaty just looking at it... in any case it will shade your plants reducing their water intake by 65%! |
| | Lost Desert Sunflower - Provides a boost in the chance of finding a rare item from harvesting a Lost Desert Seed by 12%! |
| | Money Tree Jr. - It might not have items miraculously show up underneath of it, but it will provide you with bonus Neopoints for each plant you harvest!! |
| | Sea Anemone - There's so much water contained inside that one these provides all of the water your garden might need! |
| | Small Tyrannian Hut - Distracts any pests wandering into your garden reducing the chance of disease by 50%! |
| | Spacious Tyrannian Hut - Distracts any pests wandering into your garden reducing the chance of disease by 100%! However you're going to need to water your plants at least 30% as often... pests can be thirsty too! |
| | Dream Flower - Increases the chance of getting a rare item from ANY seed by a whopping 15%! |
| | Stone Faerie Statue - Scares off any pests from your garden! It reduces the chance of disease completely! |
| | Space Faerie Flower - This thing is out of this world, literally! It will provide a 12% boost to your chances of harvesting a rare item from a Space Seed! |
| | Illusens Glade Treehouse - Reduces the chance of disease by 100%! |
| | Slimy Tree - This will increase the chance of disease by 5%! |
| | All Seeing Tree - This will increase the chance of disease by 5%! |
| | Gnarled Stump - This will increase the chance of disease by 7%! |
| | Ewww! This Oozing Tulip is not sanitary and will increase chance of disease by 5%! |
| | Ah yes, Hedge Shears. These standard trimmers will help keep your plants healthy, reducing their chance of disease by 70%! |
| | Wow, an entire Marrow Garden! This will distract those who would otherwise munch on your plants and will lower the chance for disease by 95%! |
| | Wow, an entire Cabbage Garden! This will distract those who would otherwise munch on your plants and will lower the chance for disease by 95%! |
| | Nice, this Citronella Candle will help chase the bugs off, reducing the chance of disease by 5%! |
| | Ah yes, a Pink Pteri Gnome. This rugged looking gnome will protect your garden, reducing the chance of disease by 4%! |
| | Ah yes, a Sleeping Chia Gnome. This sleepy looking gnome is supposed to be protecting your garden, but at least their snores scare off little pests, reducing the chance of disease by 2%! |
| | Ah yes, a King Roo Statue! This sturdy statue will protect your garden by scaring off pesky critters, decreasing chances of disease by 2.5%! |
| | Beautiful, this Web Umbrella will catch many pesky bugs, reducing your plants chance of disease by 12%! |
| | This sturdy Red Brick Birdhouse is home to some very hungry birds. They are great at snacking on pesky insects, reducing the chance of disease by 12%!! |
| | This pretty Yellow Holly Bush will help fight off foes, reducing the chance of disease by 21%! |
| | Ohhh, a Halloween Lenny Gnome! This spooky gnome will scare off any threats, lowering the chance of disease by 25%! |
| | Yikes!! A Spooky Rock! This thing will scare off any pest, reducing the chance of disease by 30%! |
| | Ah yes, a Sleeping Hissi Gnome. This sleepy looking gnome is supposed to be protecting your garden, but at least their snores scare off little pests, reducing the chance of disease by 22%! |
| | Pteris all around will be fighting for a spot in this Pteri House! All the birds are sure to keep pests away, reducing the chance of disease by 30%!! |
| | Brrr, an Ice Covered Bush! It will completely protect your Frozen Seeds from disease!! |
| | I see, a Pebble Umbrella! It will protect your garden from 35% of diseases! |
| | Oh look, a Corn Tree! It will draw the bugs away from your garden, reducing disease by 35%! |
| | Ohhh, a Rainbow Brick Pond!! This bright pond will keep your plants happy, reducing their chance for disease by 26%! |
| | Look out, thats an Electric Daffodil! You wont want to sniff that flower. But at least it keeps all pests away from your garden, reducing the chance of disease by 65%!!! |
| | I see, a Clay Bridge! This sturdy structure will help protect your plants from 42% of disease!! |
| | I see, a Glowing Bridge! This sturdy structure will help protect your plants from 40% of disease!! |
| | I see, a Steel Bridge! This sturdy structure will help protect your plants from 30% of disease!! |
| | Yikes, it's a Mr Chuckles Gnome! While he might seem terrifying, this gnome is a hard worker. He\'ll scare away pests, reducing disease by 20%! |
| | Cool, an Olive Bush! This bush offers peace and prosperity, reducing the chance of disease by 13% when planted with Clover Seeds!! |
| | Impressive, a Spine Vine! This prickly vine will fend off pests, reducing the chance of disease by 16% when youre growing Clover Seeds!! |
| | Woah! I wouldnt bring that Lava Pit too close to your garden! It will singe the soil around it, increasing your plant's thirst by 50%!! |
| | Ah yes, Pink Morning Glory Vines!! These luscious vines will shade your garden, reducing thirst by 10%! |
| | Ohhh, Curly Vine! These dense vines will provide your garden with extra shade, slowing thirst by 2.5%! |
| | Ahhh, this Red and Green Striped Parasol will protect your garden from direct hot sun, slowing thirst by 11%! |
| | These Tiered Rocks are great for irrigation, slowing plant thirst by 15%!! |
| | This basic Blue Meerca Gnome will help water the plants, reducing their chance of thirst by 25%! |
| | Mhm, this is a Rustic Twig Trellis! It will reduce thirst by 11%!! |
| | Look out! These Rude Daffodil might mist you with their spittle! Gross! But at least they will slow your plants thirst by 23%.' |
| | This frilly Goldy Garden Umbrella will help keep your plants shaded, reducing their need for watering by 27%!! |
| | Very nice, an Aurora Lily! It will offer your garden minimal shade, slowing thirst by 9%! |
| | Its a pretty Pink Tile Umbrella! It will shade your plants, decreasing their need for water by 76%! |
| | Incredible, a Royal Umbrella! This item will protect your Meridellian Seed crops just like royalty, reducing their need for water by a whopping 40%!! |
| | Neat, a Floating Cactus Flower! This unique flower floats above your garden, reducing the need for water for plants grown from Clover Seeds by 25%!! |
| | Oh, wow! What a cute Pink Pteri Fountain!! It will boost hydration from any action by 80%! |
| | This useful Stone Waterfall Pond makes watering your plants a breeze! It will boost hydration from any action by 45%!! |
| | What a beautiful Rose Tree! It's amazing aroma will attract the very best pollinators, reducing the time your plants take to grow by 3%! |
| | Aww, what a happy looking Orange Yurble Gnome!! It will reduce plant growth time by 20%! |
| | Well, this Bent Tree might be rare, but it will only slow your plant growth by 5%.' |
| | Ah yes, the Yellow Eesa Tree! This blooming bush will reduce the time your plants take to grow by 1%! ' |
| | This adorable little Yellow Chomby Gnome will bring cheer to your garden, reducing the time your plants take to grow by 2%! |
| | This adorable little Purple Zafara Gnome will bring cheer to your garden, reducing the time your plants take to grow by 2.5%! |
| | This adorable little Blue Draik Gnome will bring cheer to your garden, reducing the time your plants take to grow by 3%! |
| | This adorable little Green Kau Gnome will bring cheer to your garden, reducing the time your plants take to grow by 2.5%! |
| | Woah! This spooky Halloween Acara Gnome will bring fear to your garden, increasing the time your plants take to grow by 2%! |
| | Woah! This spooky Halloween Tonu Gnome will bring fear to your garden, increasing the time your plants take to grow by 2%! |
| | Woah! This spooky Halloween Meerca Gnome will bring fear to your garden, increasing the time your plants take to grow by 2%! |
| | Woah! This spooky Halloween Cybunny Gnome will bring fear to your garden, increasing the time your plants take to grow by 2%! |
| | Woah! This spooky Halloween Aisha Gnome will bring fear to your garden, increasing the time your plants take to grow by 2%! |
| | Woah! This spooky Halloween Bruce Gnome will bring fear to your garden, increasing the time your plants take to grow by 2%! |
| | Woah! This spooky Halloween Blumaroo Gnome will bring fear to your garden, increasing the time your plants take to grow by 2%! |
| | Ah yes, a Purple Hydrangea! This pretty flower will attract the best pollinators, decreasing the time it takes your plants to grow by 5%! |
| | Oh fun, a Purple Whirlygig!! These fun little flowers will keep your plants entertained, reducing their growth time by 10%! |
| | Ah yes, a Rainbow Paving Stone. This colorful little rock will cheer up your plants, reducing the time it takes them to grow by 2%! |
| | This Digging Gnorbu Gnome is always hard at work, finding the best soil for your garden! It will reduce the chance of disease and your plants growth time by 2%!! |
| | Ha! This Playful Kougra Gnome is sure to keep your plants happy, reducing their growth time by 2.5%! |
| | How cute, a Happy Acara Gnome! This cute little gnome will bring joy to your plants, decreasing their growth time by 3.5%! |
| | How cute, a Welcoming Lupe Gnome! This cute little gnome will bring joy to your plants, decreasing their growth time by 3%! |
| | Ohhh, these pretty Mosaic Paving Stones will bring cheer to your garden, reducing plant growth time by 4.5%! |
| | This solid Brick Shed will help optimize your gardening efficiency, decreasing the amount of time it takes your plants to grow by 4%! |
| | How cute, a Happy Tonu Gnome! This cute little gnome will bring joy to your plants, decreasing their growth time by 16%! |
| | Oh boy, a Day Dreaming Nimmo Gnome! This distracted little friend will increase your plant's growth time by 10%! |
| | Ah yes, an Autumn Garden Torch! You will be able to see at night and the extra hours will reduce the time it takes your plants by 20%! |
| | Cute, a Musical Lupe Gnome! This festive friend will keep your plants happy, decreasing their growth time by 30%!! |
| | This Flame Bulb will help light your garden at night, giving the plants some extra energy! They will grow 12% faster! |
| | This old Leaf Covered Shed will help optimize your gardening efficiency, decreasing the amount of time it takes your plants to grow by 5%! |
| | Eww, this Screaming Tree will scare your plants, slowing their growth by 5%! |
| | This Pink Wheelbarrow is super cute and useful! It will reduce growth time by 12%!! |
| | Ahhh, a Solitary Rock Garden... This relaxing garden will create a zen atmosphere, helping your plants to grow 12% faster!! |
| | Ahhh, a Rock Garden... This relaxing garden will create a zen atmosphere, helping your plants to grow 14% faster!! |
| | Oh, I know! Thats a Pineflower!! This lucky little plant will accelerate all plant growth by 10%! |
| | Ah yes, Deluxe Gold Trellis! This fancy screen will support your plants as they grow, speeding up the process by 15%! |
| | Ahhh, a Bonsai Rock Garden... This relaxing garden will create a zen atmosphere, helping your plants to grow 16% faster!! |
| | Pretty!! A Rainbow Morning Flower! This bright flower will keep your plants happy, helping them grow 13% faster! |
| | Aww, what a happy looking Green Hissi Gnome!! It will reduce plant growth time by 21%! |
| | That\s a Moon Paving Stone! It will help grow Space Seeds 16% faster! |
| | Uh-oh, a Carnival of Terror Clown Gnome! Don\'t let the makeup fool you, this gnome will juggle nutrients right into the soil, accelerating plant growth by 8%! |
| | How cute, a Rainbow Cybunny Gnome! This cute little gnome will bring joy to your plants, decreasing their growth time by 16%! |
| | Charming, some Lazydels! These laid-back flowers will reduce the growth time of your Clover Seeds by 10%!! |
| | Yummy, a Cookie Tree! This tree offers some sweetness to your plants, decreasing their growth time by 12% when planted with a Strange Seed!! |
| | Wow, this Snow Grundo Gnome knows how to work in the cold! This gnome will grow Frozen Seeds 20% faster! |
| | Wow, this Snow Mynci Gnome knows how to work in the cold! This gnome will grow Frozen Seeds 18% faster! |
| | What a dreamy Cloud Paving Stone! This pretty path will help grow Faerie Seeds 16% faster! |
| | Ah yes, the Corrupted Pond! It will reduce the growth time of Space Seeds by 12%!! |
| | Wow, an Illusens Orb Plant! This magical little plant will boost your odds of harvesting a rare item by 2.5% ' |
| | Oh, wow! A Fishing Meepit Statue!! This lucky little one will boost your odds of harvesting a rare item by 9%! |
| | Neat, a Blue Ruki Gnome! This lucky little trinket will boost your odds of harvesting a rare item by 5%! |
| | Neat, a Purple Peophin Gnome! This lucky little trinket will boost your odds of harvesting a rare item by 3%! |
| | Neat, a Green Poogle Gnome! This lucky little trinket will boost your odds of harvesting a rare item by 3%! |
| | Neat, a Prancing Uni Gnome! This lucky little trinket will boost your odds of harvesting a rare item by 2.5%! |
| | Neat, a Moving House Kyrii Gnome! This lucky little trinket will boost your odds of harvesting a rare item by 2.5%! |
| | Neat, a Balancing Moehog Gnome! This lucky little trinket will boost your odds of harvesting a rare item by 2.5%! |
| | Neat, a Curious Bori Gnome! This lucky little trinket will boost your odds of harvesting a rare item by 5%! |
| | Neat, a Leaf Carrying Bori Gnome! This lucky little trinket will boost your odds of harvesting a rare item by 2.5%! |
| | Wow!! A Rainbow Turnip!! This rare root will boost your chances of growing a rare item by 5%! |
| | Wow!! A Rainbow Fruit Tree!! This rare tree will boost your chances of growing a rare item by 13%! |
| | Sweet, these Instant Roseswill increase your chance of growing a rare item by 1%!! |
| | Aww! This cute Curious Moehog Gnome will increase the chance of getting a rare item from any seed by 1.5%! |
| | Cool! A Chocolate Tree House!! This fudgy fortress will boost your chances of growing a rare item by 9%!! |
| | Cool, an Altador Flag! It will boost your chances of growing a rare item from any seed by a whole 5%! |
| | Aww, look at this Happy Yurble Fishing Gnome! It will boost your chances of growing a rare item from any seed by a whole 8%, or 15% from a Maraquan Seed!! |
| | Cool, a Shenkuu Flag! It will boost your chances of growing a rare item from any seed by a whole 5%! |
| | Cool, a Krawk Island Flag! It will boost your chances of growing a rare item from any seed by a whole 5%! |
| | Cool, a Haunted Woods Flag! It will boost your chances of growing a rare item from any seed by a whole 5%! |
| | Pretty! A Rainbow Umbrella! It will boost your chances of growing a rare item from any seed by 6%! |
| | Ah yes, Purple Frillix! This rare flower brings magical luck, increasing your chances of growing a rare item from any seed by 4%! |
| | I cant believe my eyes! What a glorious Golden Garden Bench! This extremely rare bench brings the best of luck to your garden, increasing your chances of growing a rare item by a whopping 18%!!! |
| | How pretty, a Fire Yooyu Flower!! This fiery flower will boost your chance of growing a rare item from any seed by 5%!! |
| | Look at that, its a Techo Statue! It will increase your chances of harvesting a rare item by 9%!! |
| | Look at that, its a Shoyru Statue! It will increase your chances of harvesting a rare item by 12%!! |
| | Look at that, its a Chia Statue! It will increase your chances of harvesting a rare item by 15%!! |
| | Look at that, its a Blumaroo Statue! It will increase your chances of harvesting a rare item by 13%!! |
| | Aww, a cute little Curious JubJub Gnome! It will increase your chances of growing a rare item by 2%! |
| | Aww, a cute little Sitting Aisha Gnome! It will increase your chances of growing a rare item by 3%! |
| | Aww, what a delightful Joyous Ogrin Gnome! It will increase your chances of growing a rare item by 5%! |
| | Aww, what a delightful Day Dreaming Xweetok Gnome! It will increase your chances of growing a rare item by 7.5%! |
| | Spooky! A Halloween Ruki Gnome has appeared! Although he looks frightful, he brings with him mysterious magic that boosts your chances of growing a rare item by 9%! |
| | Whoa, behold the Bat Thing Gnome! This nocturnal friend flaps around your garden at night, pollinating your flowers and increasing your chances of growing a rare item by 7%! |
| | Nice, a Lucky Slorg Gnome! This little friend will boost your chance of growing a rare item by 5%, or 10% from a Clover Seed!! |
| | Wow, what a beautiful Pastel Snowflake Tree! This glistening tree will boost your chances of growing a rare item from a Frozen Seed by 11%! |
| | Cool, a Faerieland Flag! It will boost your chances of growing a rare item from a Fairie Seed by 5%! |
| | Cool, a Terror Mountain Flag! It will boost your chances of growing a rare item from a Frozen Seed by 5%! |
| | How sad, a Drabby Rose. Its gloomy appearance will bring some luck, boosting the chances of growing a rare item from a Strange Seed by 12%! |
| | Wow! What a pretty Pink Slorg Fountain! It will increase you chance of growing a rare item from a Faerie Seed by a whole 15%!! |
| | Cool, a Space Station Flag! It will boost your chances of growing a rare item from a Space Seed by a whole 8%! |
| | Oh wow, a Scorchio Water Carrier Statue! This fancy statue will boost your chances of harvesting a rare item from a Maraquan Seed by 15%!!! |
| | Brrr, this Icy Snowflake Paving Stone will put a chill in each step! This frozen stone will boost your odds of growing a rare item from a Frozen Seed by 6%! |
| | Aww, a Snow Bruce Gnome! It may not be the hardest working gnome, but it will boost your chances of growing a rare item from a Frozen Seed by 12%! |
| | How pretty, a Snow Yooyu Flower!! This frozen flower will boost your chance of growing a rare item from a Frozen Seed by 7%!! |
| | Sweet, a Sand Boat! This will boost your chance of growing a rare item from a Desert Seed by 10%!! |
| | Nice! That\s a Sand Fort. These things will boost your odds of growing a rare item from a Desert Seed by 7%!! |
| | Cool! Virtupets Paving Stones will boost your odds of growing a rare item from a Space Seed by 5%! |
| | Ah, the Star Tree! This beautiful tree will increase your odds of finding a rare item from a Space Seed by 7%!! |
| | Nice, an Evil Fuzzle Gnome! This gnome will increase your odds of finding a rare item from a Space Seed by 10%!! |
| | Very nice, a Tiki Skate Pond! This will increase your odds of harvesting a rare item from an Island Seed by 8%!! |
| | Sweet! The Jelly River boosts the odds of growing a rare item from a Maraquan Seed by 9%!! |
| | The Tiered Pond boosts the odds of growing a rare item from a Maraquan Seed by 7%!! |
| | Boom! The Exploded Barrel boosts the odds of growing a rare item from a Maraquan Seed by 9%!! |
| | Cool, a Meridell Garden Flag! ! It will boost your chances of growing a rare item from a Meridellian Seed by a whole 7%! |
| | Fantastic, a King Skarl Gnome! This gnome will make your plants feel royal, boosting your odds of finding a rare item from a Meridellian Seed by 10%!! |
| | Oh my, a Court Dancer Gnome! This graceful gnome will dance around your plants, raising your chance of growing a rare item from a Meridellian Seed by 8%!! |
| | Ah, a Snakebush! This slithering bush will sneak in some luck, offering a 6.5% chance of finding a rare item when harvesting a Clover Seed!! |
| | Wow, a Ring Vine! This looping vine will loop around your luck, increasing your chance of growing a rare item from a Clover Seed by 5%!! |
| | Oh wow, a Heart Fruit Tree! This love-filled tree will warm the hearts of your plants, boosting your odds of finding a rare item from a Clover Seed by 7%!! |
| | Amazing, a Tongue Tree! This odd tree will boost your odds of finding a rare item from a Strange Seed by 10%!! |
| | Ooh, a Purple Picnic Blanket! This royal hue will provide a sense of nobility, raising your chance of growing a rare item from a Strange Seed by 6%!! |
| | Ohhh, a Lost Desert Kyrii Statue! This regal statue will boost your chance of finding a rare item from harvesting a Lost Desert Seed by 10%! |
| | Ha! A Face Pulling Kiko Gnome!! These goofy things will keep your plants happy, reducing their growth time by 15%!! It will also boost your odds of harvesting a rare item by 5%! |
| | Ha! A Digging Kiko Gnome!! These goofy things will keep your plants happy, reducing their growth time by 5%!! It will also boost your odds of harvesting a rare item by 15%! |
| | Ha! A Fishing Kiko Gnome!! These goofy things will keep your plants happy, reducing their growth time by 5%!! It will also boost your odds of harvesting a rare item by 5%! |
| | Oh my, a Lord Kass Pumpkin! This spooky pumpkin will scare away most pests from your garden, reducing the chance for disease by 90%. Though it will increase water consumption by 15%! |
| | Oh my, a Pant Devil Pumpkin! This spooky pumpkin will scare away most pests from your garden, reducing the chance for disease by 95%. Though it will increase water consumption by 15%! |
| | Oh my, a Dr Sloth Pumpkin! This spooky pumpkin will scare away all pests from your garden, reducing the chance for disease by 100%. Though it will increase water consumption by 10%! |
| | Oh my, a Meuka Pumpkin! This spooky pumpkin will scare away most pests from your garden, reducing the chance for disease by 90%. Though it will increase water consumption by 15%! |
| | Ah yes, a Piece of Hedge. This mundane shrub will bore your plants, slowing their growth rate by 10%. However, this slower growth allows them to take in more nutrients, reducing their chance of disease by 85%! |
| | Oh wow!! A beautiful Shell Fountain!! This rare beauty is very lucky, increasing the chance of getting a rare item from a Maraquan Seed by 20%! It will also reduce thirst of any plant by 10%.' |
| | Wow, an entire Asparagus Garden! This will distract those who would otherwise munch on your plants and will lower the chance for disease by 95%! It will also increase your chances of growing a rare item by 3%! |
| | Oh, no! A Tombstone!! This stone will keep critters aways, reducing chance of disease by 90%! However, it will also increase your plants growth time by 30%...' |
| | Woah!! This Faux Braintree sure looks real! It will scare off pests, decreasing the chance of disease by 60%, but it is certain to bring some unease to your plants, slowing their growth by 20%...' |
| | This Digging Lupe Gnome is always hard at work, finding the best soil for your garden! It will reduce the chance of disease and your plants growth time by 5%!! |
| | Uh-oh, a Fire Umbrella!! While it will provide shade and reduce thirst by 15%, it will also give off heat, slowing your plants growth by 5%!! |
| | Uh-oh, an Unlucky Usul Fishing Gnome!! While it will provide your plants with amusement and speed their growth by 25%, it will also lower your chances of growing a rare item by 2%!! |
| | Sigh. This Wither Tree hogs all of the water and still looks gloomy. It will increase your plant's thirst by 12%, but does offer some good luck, raising your chance of growing a rare item by 6%! |
| | Brrr, this Ice Cube Tree is great for growing Frozen Seeds!! It will decrease their growth time by 20% and increase their chance of a rare item by 7.5%!! |
| | Ah yes, a Swimming Flotsam Statue. This solid statue will protect your garden, reducing the chance of disease by 20% as well as reducing the time it takes for them to become thirsty by 25%! |
| | Brrr, an Ice Shrub! From a Frozen Seed, it will boost both your chances of growing a rare items and how quickly your plants grow by 9%! |
| | Ha, a Face Pulling Grundo Gnome! A true jokester, this gnome will keep your plants entertained, speeding up growth by 15%! However its quite clumsy, increasing chance of disease by 5%.' |
| | Ha, a Nose Picking Mynci Gnome! A true jokester, this gnome will keep your plants entertained, speeding up growth by 17%! However its quite clumsy, increasing chance of disease by 10%.' |
| | A pretty Nimmo Lily Pond! This pond offers continued hydration for your plants so they will never get thirsty! However, it attracts some insects, increasing chance of disease by 16%.' |
| | Oh my, thats a Spooky Umbrella! You better be careful, it will slow your plants growth by 10%, but it will slow their thirst by 30%! |
| | Eww, its a Mud Pit! It will slow plant growth by 85%, but your plants will never get thirsty! |
| | Ah yes, a Hand Painted Birdhouse. This cheerful little home will keep your plants happy, speeding up their growth by 2%! The resident birds will also snack on pesky insects, reducing chance of disease by 5%!! |
| | Ah yes, a White Birdhouse. This cheerful little home will keep your plants happy, speeding up their growth by 3%! The resident birds will also snack on pesky insects, reducing chance of disease by 4%!! |
| | I am so jealous of your Bonsai Chia! This very rare & elegant plant will increase your chances of harvesting a rare item by 10% while also reducing chance for disease by 62%! |
| | Be careful of this Smoking Tree! It will speed up plant growth by 30%, but your plants will require 3x the amount of water.' |
| | Oh my, a Screaming Jack-O-Lantern! This spooky pumpkin will scare away all pests from your garden, reducing the chance for disease by 99%. Though it will increase water consumption by 18%! |
| | Look out! That Carnival of Terror Clown Sprinkler will keep your plants completely hydrated, but it will increase the chance for disease by 10%! |
| | Look at that, its a Chia Warrior Statue! It will increase your chances of harvesting a rare item by 12% and reduce the chance of disease by 10%!!! |
| | Look at that, its a Zafara Guardian Statue! It will increase your chances of harvesting a rare item by 10% and reduce the chance of disease by 13%!!! |
| | No way, a Carassa Gnome!! This rare garden friend will help care for your plants, reducing thirst and chance of disease by 40%! |
| | This lovely Refreshing Kyrii Fountainwill increase the chance of getting a rare item from a Maraquan Seed by 5%! It will also reduce the thirst of any plant by 3%.' |
| | This lovely Sparkling Flotsam Fountainwill increase the chance of getting a rare item from a Maraquan Seed by 5%! It will also reduce the thirst of any plant by 3%.' |
| | This lovely Cascading Gold Fountainwill increase the chance of getting a rare item from a Maraquan Seed by 3%! It will also reduce the thirst of any plant by 5%.' |
| | Ohhh, a Bronze Noil Fountain! This gorgeous fountain will increase the chance of getting a rare item from a Maraquan Seed by 5%! It will also reduce the thirst of any plant by 35%!! |
| | Ahhh, this Maraquan Parasol will protect your garden from direct hot sun, slowing thirst by 11%! It also increases your odds of finding a rare item from a Maraquan Seed by 5%!! |
| | Ohh, the Fishing Jetsam Gnome!This cute little gnome will bring joy to your plants, decreasing their growth time by 3% and also boosting the odds of growing a rare item from a Maraquan Seed by 8%!! |
| | The Techo Fountain Pond reduces the thirst of your crops by 12% and also boosts the odds of growing a rare item from a Maraquan Seed by 7.5%!! |
| | Ah yes, the Water Rock Garden! This reduces the thirst of your crops by 25% and also boosts the odds of growing a rare item from a Maraquan Seed by 6%!! |
| | Oh, the Pink Fountain reduces the thirst of your crops by 15% and also boosts the odds of growing a rare item from a Maraquan Seed by 4%!! |
| | This Winter Fun Usul Gnome will boost your chances of getting a rare item from a Frozen Seed by 3%, as well as reduce the growth time of Frozen Seeds by 3%!! |
| | This Winter Fun Cybunny Gnome will boost your chances of getting a rare item from a Frozen Seed by 3.5%, as well as reduce the growth time of Frozen Seeds by 3.5%!! |
| | How pretty, an Intricate Snowflake Paving Stone! This glistening stone will reduce any plants need for water by 8% and if you are growing a Frozen Seed, it will boost your chance of growing a rare item by 5%!! |
| | How pretty, a Sparkling Snowflake Paving Stone! This glistening stone will reduce any plants need for water by 9% and if you are growing a Frozen Seed, it will boost your chance of growing a rare item by 4%!! |
| | How pretty, a Delicate Snowflake Paving Stone! This glistening stone will reduce any plants need for water by 6% and if you are growing a Frozen Seed, it will boost your chance of growing a rare item by 7%!! |
| | Nice, a Sandcastle! This will boost your chance of growing a rare item from a Desert Seed by 5%, but will also increase water consumption by 5%!! |
| | Ah yes, Lost Desert Tent! They will shade your plants, decreasing their need for water by 10%! They also boost your chance of finding a rare item from harvesting a Desert Seed by 8%! |
| | That\s a Pyrmat! This magical fern reduces water consumption by 15% and boosts your chance of finding a rare item when growing a Desert Seed by 9%!! |
| | Oh, the Traphnoid Palm! These water hungry trees increase water consumption by 10% but also boosts your chance of finding a rare item from a Desert Seed by 9.5%!! |
| | Would you look at that.. It's a Tropical Fern. These will reduce the chance of your plant catching a disease by 5% and also boost your odds of finding a rare item from a Desert Seed by 7.5%!! |
| | Awesome, a Petpetpet Eating Plant! This will reduce the chance of your plant catching a disease by 15%, and also boosts your odds of finding a rare item from a Desert Seed by 8%!! |
| | Cool, a Geraptiku Fly Trap! This will keep the bugs away from your garden, reducing the chance of disease by 15%. It also boosts your odds of finding a rare item from a Desert Seed by 3%!! |
| | Ooh, a Tyrannian Nimmo Gnome! He just might keep a few unwanted visitors from your garden, reducing the chance of disease by 8%! Your odds of finding a rare item from a is increased by 3%!! |
| | Awesome, a Fire Bridge! This will boost your odds of finding a rare item from a Prehistoric Seed by 6% whilst also decreasing the time your plants take to grow by 2.5%!! |
| | Oh, a Weak Bonfire! This will boost your odds of finding a rare item from a Prehistoric Seed by 4% whilst also decreasing the time your plants take to grow by 5%!! |
| | Ah yes, the Bottomless Pit. This increases water consumption by 10% while also boosting your odds of finding a rare item from a Prehistoric Seed by 5%!! |
| | The Tar Pit will collect any nearby bugs that get too close to it, offering a 20% reduction in the chance of disease, while also offering a 10% boost of finding a rare item from a Prehistoric Seed!! |
| | Oh wow, a Dr Sloth Pond! This will reduce any plants need for water by 9% and if you are growing a Space Seed, it will boost your chance of growing a rare item by 4%!! |
| | Ah yes, the Mutant Yooyu Flower hogs all of the water. It will increase your plant's thirst by 12%, but does offer some good luck, raising your chance of growing a rare item from a Space Seed by 6%! |
| | Neat! The Rainbow Bridge will boost your odds of finding a rare item from a Faerie Seed by 6% whilst also decreasing the time your plants take to grow by 2.5%!! |
| | Wow, an Eye of Jhudora Fountain! This will help water the plants, reducing their chance of thirst by 25%! It also increases the odds of finding a rare item from a Faerie Seed by 8%!! |
| | Ooh, Fyoras Birdhouse is home to some very hungry birds. They are great at snacking on pesky insects, reducing the chance of disease by 12%!! It also offers a 5% chance of harvesting double items from Faerie Seeds!! |
| | The Cloud Umbrella protects your crops, decreasing their need for water by 50% and provides a 6% boost to your odds of finding a rare item from a Faerie Seed!! |
| | That is a Tropical Delight Pond! It makes watering your plants a breeze as it slows their thirst by 40%!! Additionally, it will provide a 5% boost to your odds of harvesting a rare item from an Island Seed!! |
| | The trusty Meepie Tree will help fight off foes, reducing the chance of disease by 21%! It also boosts the chance of finding a rare item from an Island Seed by 8%!! |
| | Marvelous, the Regal Bridge! It symbolizes the path to success, increasing your chance of growing a rare item from a Meridellian Seed by 6% and reducing the growth time by 5%!! |
| | Lovely, the Morris Gnome! This happy gnome will bring good vibes to your garden, reducing your plant's thirst by 20% and offering a 6% chance of finding a rare item from a Meridellian Seed!! |
| | Cute, a Furrn! This fluffy plant will cuddle your plants, reducing their need for water by 20% and increasing your odds of finding a rare item from a Clover Seed by 5%!! |
| | Healthy, a Broccoli Tree! This nutritious tree will boost the health of your plants, reducing the chance of disease by 42.0% and increasing your odds of finding a rare item from a Strange Seed by 4.20%!! |
| | Fantastic, a Green Picnic Blanket! This refreshing color will boost your odds of finding a rare item from a Strange Seed by 5% while reducing the chance of disease by 10%!! |
| | Haha, a Sandwich Tree! This delicious-looking tree will satiate your plant's hunger, reducing their need for nutrients by 20%!! It also provides a 7% boost to your odds of harvesting a rare item from a Strange Seed!! |
| | Hey, Generic Fertilizer! This will reduce your plant's growth time by 20 minutes! |
| | That is Quality Fertilizer! This will reduce your plant's growth time by 60 minutes! |
| | Wow, that right there is Magical Fertilizer! This will instantly grow your plant!! |